New Trademarks for Fine-Blend
2021-12-02 20:12:18 Source: Views:
At the end of 2021, another good news for Fine-Blend was announced to everyone. Since the launch of Bio-Master and Eco-Batch series in 2020, we have been continuously following up on product trademarks, and finally received two trademark registration certificates issued by the State Intellectual Property Office this month.
There is no doubt about the significance of biodegradable materials for environmental protection. Bio-master series can efficiently seal polyester end groups to meet more processing needs; Low-carbon environmental protection and sustainable development is also a major theme and trend of world development. Eco-batch series is produced to meet the high quality recycling and recycling of plastics.
Better for Children, Better for Earth is our Slogan, in the future we will always maintain the original heart, protect the environment and continue to create value for customers!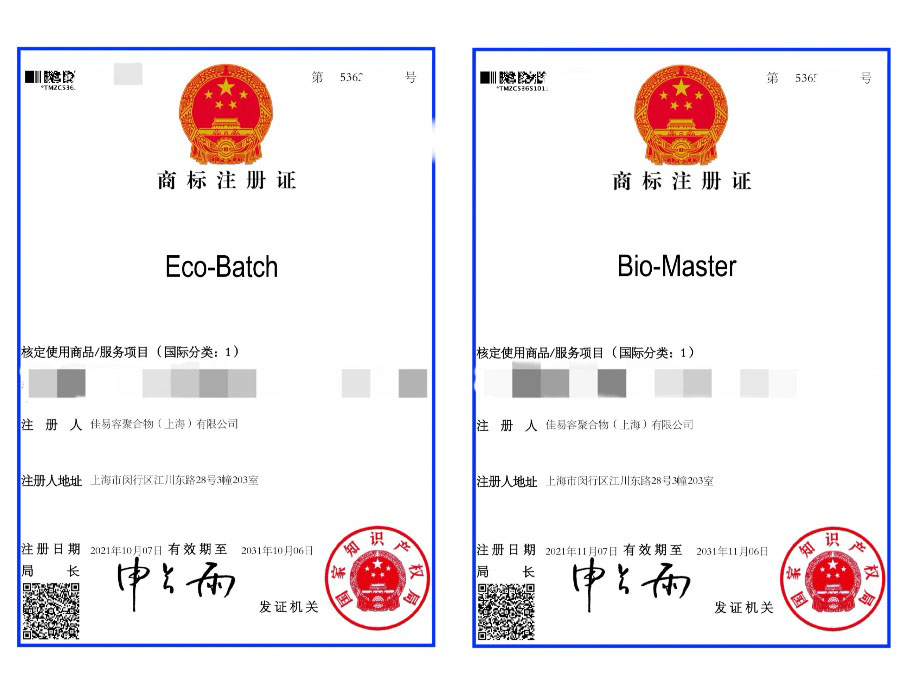 Previous: Fine-belnd participated in the first National advanced polymer material industry Next: How can recycling and epidemic prevention coexist?