Fine-blend participated in the 2021CIM
2021-06-15 16:02:10 Source: Views:
On September 16th, 2021CIM blending manufacturing conference was officially held in Suzhou Wyndham Hotel.1 main forum +4 theme forums were held at the same time. More than 700 industry personage and professional guests from the fields of blending modification, masterbatch, additives and degradation modification gathered together to conduct in-depth discussions on several topics including enterprise management, plant planning, production operation and technology research and development.At the same time, 80 exhibitors gathered, covering raw materials, additives, process equipment and other one-stop supplier procurement system.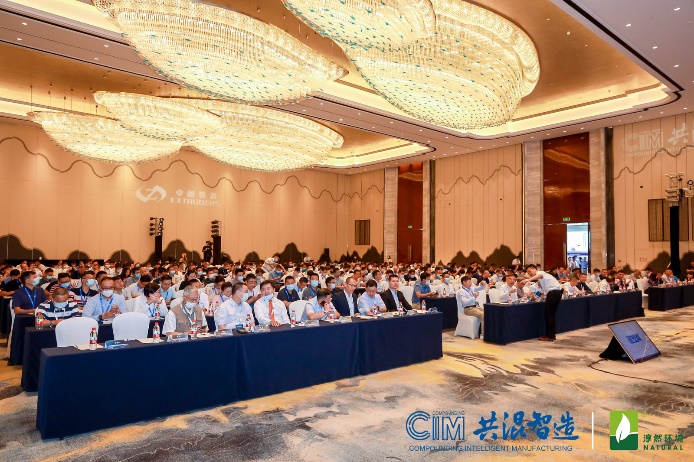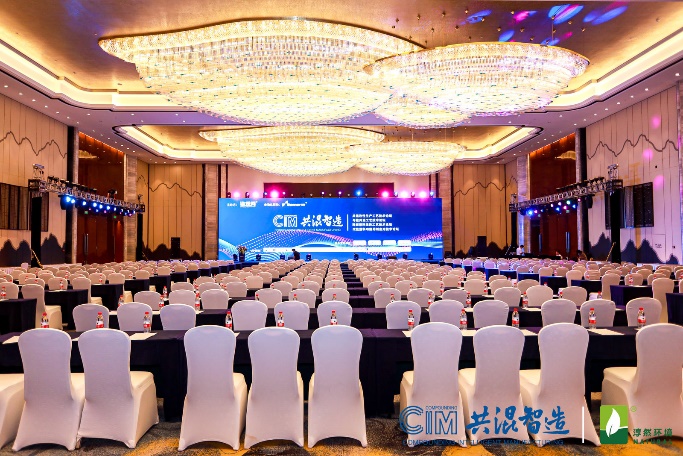 This year, "carbon peak, carbon neutral" target put forward, to the domestic manufacturing industry to bring challenges.Industrial structure optimization, rising manufacturing costs, environmental protection pressure intensified, industrial transformation and upgrading is imminent.At the same time, with the implementation of the strongest "ban on plastic", the emerging market of degradable plastic ushered in vigorous development.Under the new environmental development trend of "green, low-carbon and recyclable", and under the influence of force majeure behind price increases, blending enterprises face the pressure brought by rising raw materials on the one hand, and explore new development opportunities in the uncertain market on the other hand.
Fine-blend has prepared excellent presentations to share with leaders, peers and guests in the degradable Plastics Modification Process Forum and the Modified Plastics Functional Additives Forum. Here are the highlights of the presentations.
Mr. Zhu Congshan, Marketing and Research Manager of Fine-Blend, gave a presentation on "Chain Extenders for recycled materials and biodegradable plastics" at the forum.The report includes: the correlation between the ratio of chain extender and chain extender efficiency, the influence of the addition of chain extender on melt strength and processing performance of degradable materials, the correlation with molding process, and the influence of chain extender on the compatibility of two phases of degradable materials alloy.After the report, many audiences were very interested in the report shared by Manager Zhu, and were invited together with several guests to participate in a roundtable discussion on the development trend of degradable modified plastics and degradation process modification.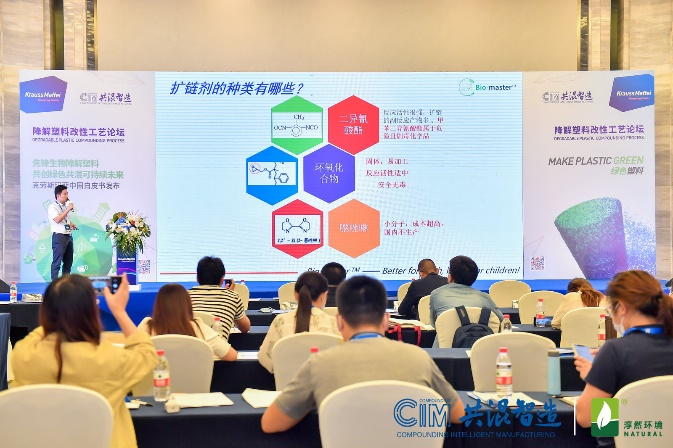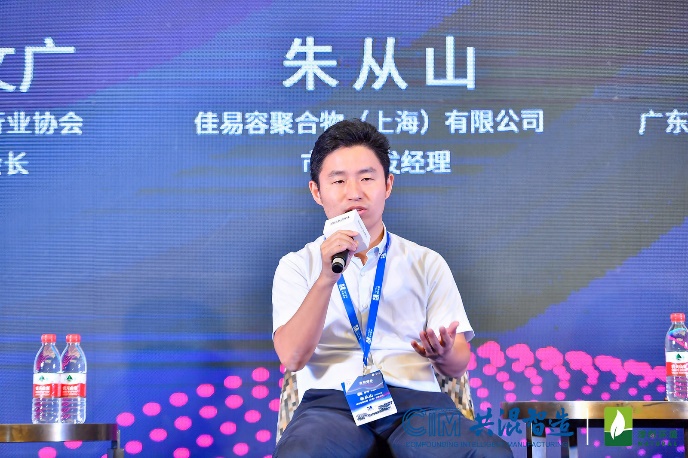 Mr. Hao Duan, Market Research Manager, Fine-Blend, shared the topic "How to Ensure the compatibility of modified Plastic Alloys?".The report includes: action model of non-reactive compatibilizers, reaction model of reactive compatibilizers, realization of high performance of plastic alloys and practical case sharing of molecular design.Manager Duan was also invited to participate in the roundtable forum on material innovation and application selection on the afternoon of 17th, and had a fierce discussion on the future development of polymer materials and the differentiation at home and abroad.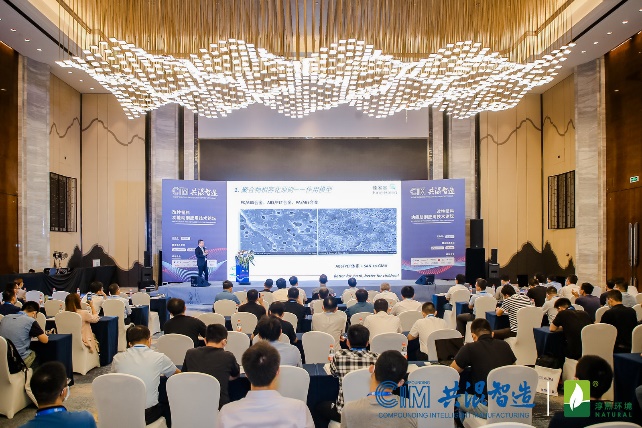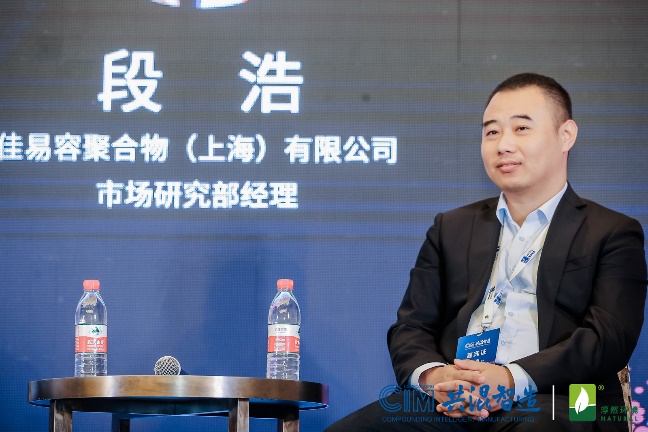 Fine-blend seted up booths to facilitate discussions with leaders, customers, and peers. After each presentation and forum, there are many visitors who are interested in the information we share. They can bring valuable information to everyone.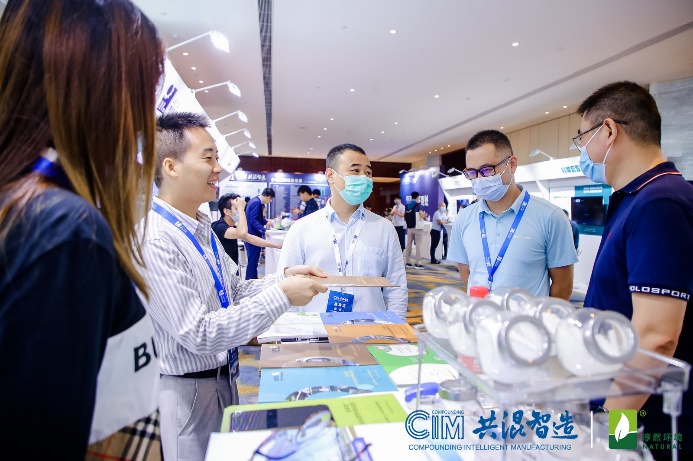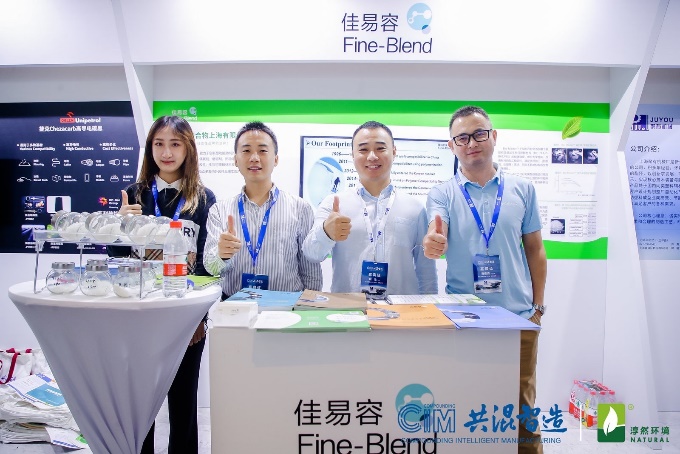 Previous: ECO-Batch series show in the functional polymer technology forum Next: Interview | Fine-blend: Three First, Leading Enterprise in Compatibilizer Indust